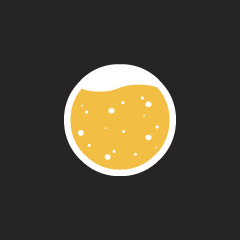 trappisten
Trappistenbier, of kortweg trappist, is bier dat door monniken van de orde der cisterciënzers, wordt gebrouwen. Het is dus geen biersoort, zoals vaak wordt gedacht, maar een omschrijving van de herkomst. De naam "trappist" is afgeleid van de Franse abdij waaraan de trappistenorde zijn naam ontleent: abdij Notre-Dame de la Grande Trappe
Volgens de regels van de Internationale Vereniging Trappist (IVT) zijn de voorwaarden om de naam "trappist" en het bijbehorende logo "Authentic Trappist Product" te mogen dragen de volgende
Producten moeten binnen de kloostermuren of in de onmiddellijke nabijheid van de abdij worden geproduceerd;
De productie vindt plaats onder toezicht van de monniken of monialen;
De opbrengsten zijn voorbestemd voor de behoeften van de kloostergemeenschap, voor solidariteit binnen de Trappistenorde, voor ontwikkelingsprojecten en caritatieve doelen.
Er zijn wereldwijd tien trappistenbrouwerijen: 5 in België, 2 in Nederland, 1 in Oostenrijk, één in Italië en 1 in Engeland.
Chimay van de Abdij Notre-Dame de Scourmont in Chimay, België
Engelszell van Stift Engelszell in Engelhartszell, Oostenrijk
La Trappe van de Abdij Koningshoeven in Berkel-Enschot, Nederland
Orval van de Abdij Notre-Dame d'Orval in Villers-devant-Orval, België
Rochefort van de Abdij Notre-Dame de Saint-Rémy in Rochefort, België
Tre Fontane van de Abdij Tre Fontane in Rome, Italië
Tynt Meadow Trappist Ale van de abdij van Mount Saint-Bernard in Coalville (Leicestershire), Verenigd Koninkrijk
Westmalle van de Abdij van Onze-Lieve-Vrouw van het Heilig Hart in Westmalle, België
Westvleteren van de Sint-Sixtusabdij in Westvleteren, België
Zundert van de Abdij Maria Toevlucht in Zundert, Nederland
Welcome at Bier Bazaar
Bier Bazaar is de webshop van gelegen te Ieper.
Bel ons op +32 470 28 31 86 of mail ons via
info@bierbazaar.be